I. USEFUL LINKS:
Trading terminal: https://trade.fyers.in/v2.html
---
II. BROKERAGE & ACCOUNT OPENING:
Rs. 20/order for all segments including F&O.
Rs. 0/order for Equity delivery.
Fyers is applicable for Discounted Pro plan on Quantiply.
Account opening link: https://bit.ly/3QUyftF
---
III. TEMPORARY BROKER LIMITATION:
IV. CONFIGURING YOUR FYERS ACCOUNT WITH QUANTIPLY
SETUP:
 A Fyers account doesn't require additional API activation and setup.
Step 1: Simply go to the Broker Setup page on Quantiply. Under the Fyers logo, click on the Setup button.
Step 2: Enter your Fyers client id, enter remarks (optional) and click Save.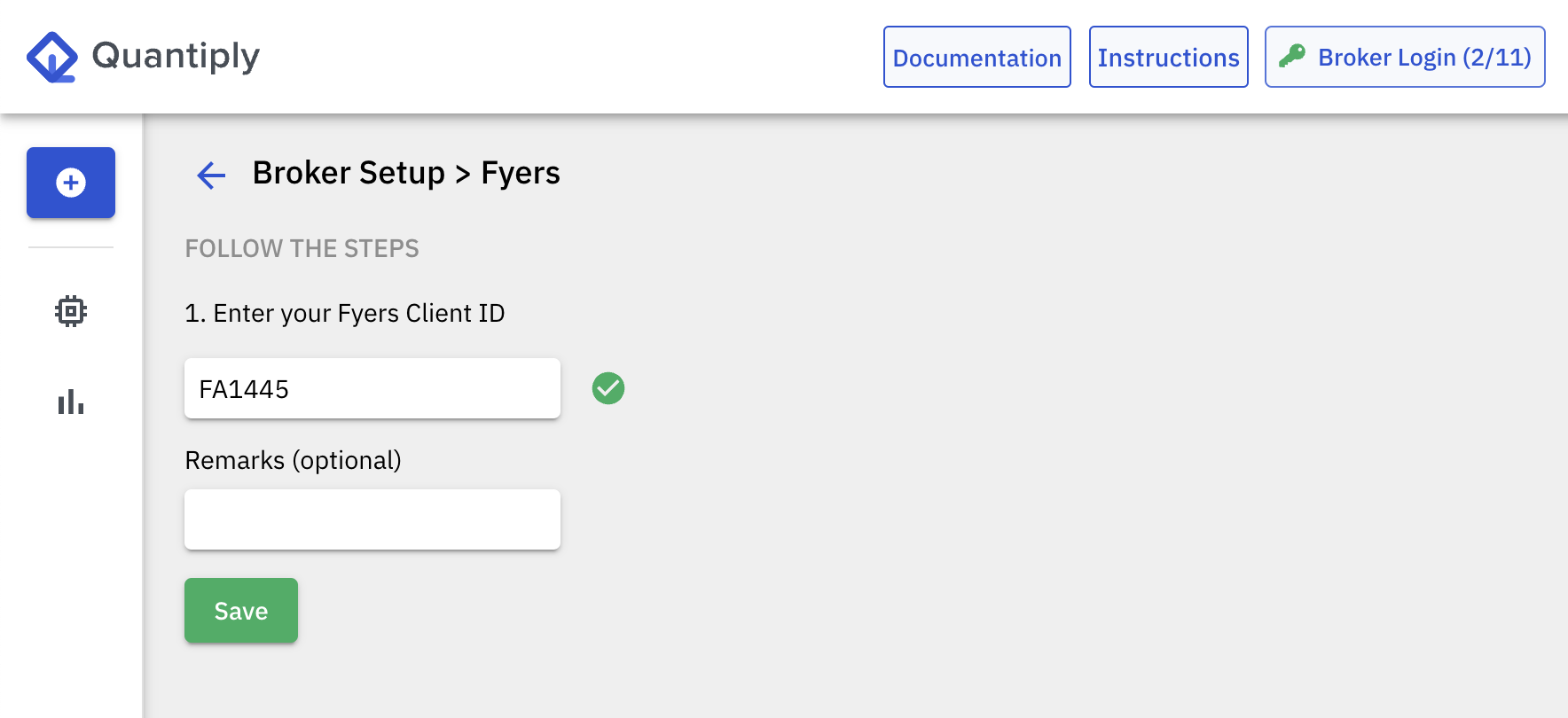 - Setup is complete, and you can proceed with Broker Login.
BROKER LOGIN:
Go to the Broker Login page on Quantiply and click Login under your Fyers client id.
Enter the mobile number, the OTP and your 4 digit PIN to complete the broker login. If the login is successful you will see the confirmation as shown in the image below.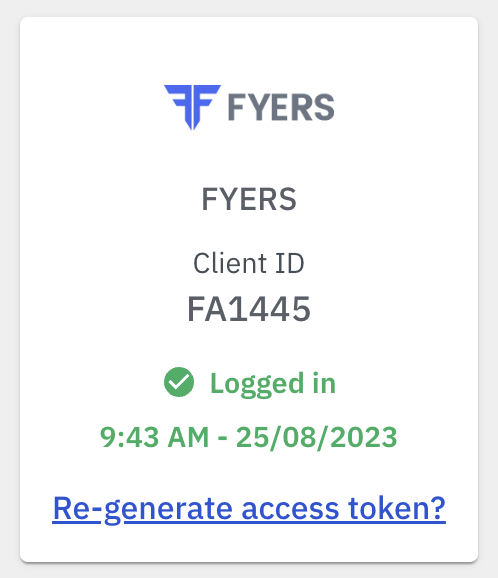 ---