I. USEFUL LINKS
Kotak Neo Trading Terminal: https://neo.kotaksecurities.com/Login
Developer portal: https://napi.kotaksecurities.com/devportal/apis
Account Opening link: https://neo.kotaksecurities.com
II. TEMPORARY BROKER LIMITATIONS
III. MIGRATE TO KOTAK NEO (for older accounts running on the older Kotak system)
If your Kotak trading account is running on the older trading system, you first need to raise a request with Kotak Customer Support to migrate your account to Kotak NEO. Raise the request before 2 PM in the day, so by next day morning your account is operational on Kotak NEO. You can continue to follow the setup process shared below, once your existing account is migrated to Kotak NEO. 
IV. API ACTIVATION & SETUP
STEP 1:
Register for Kotak NEO API from here:  https://www.kotaksecurities.com/trading-tools/kotak-neo-trading-platform/trading-api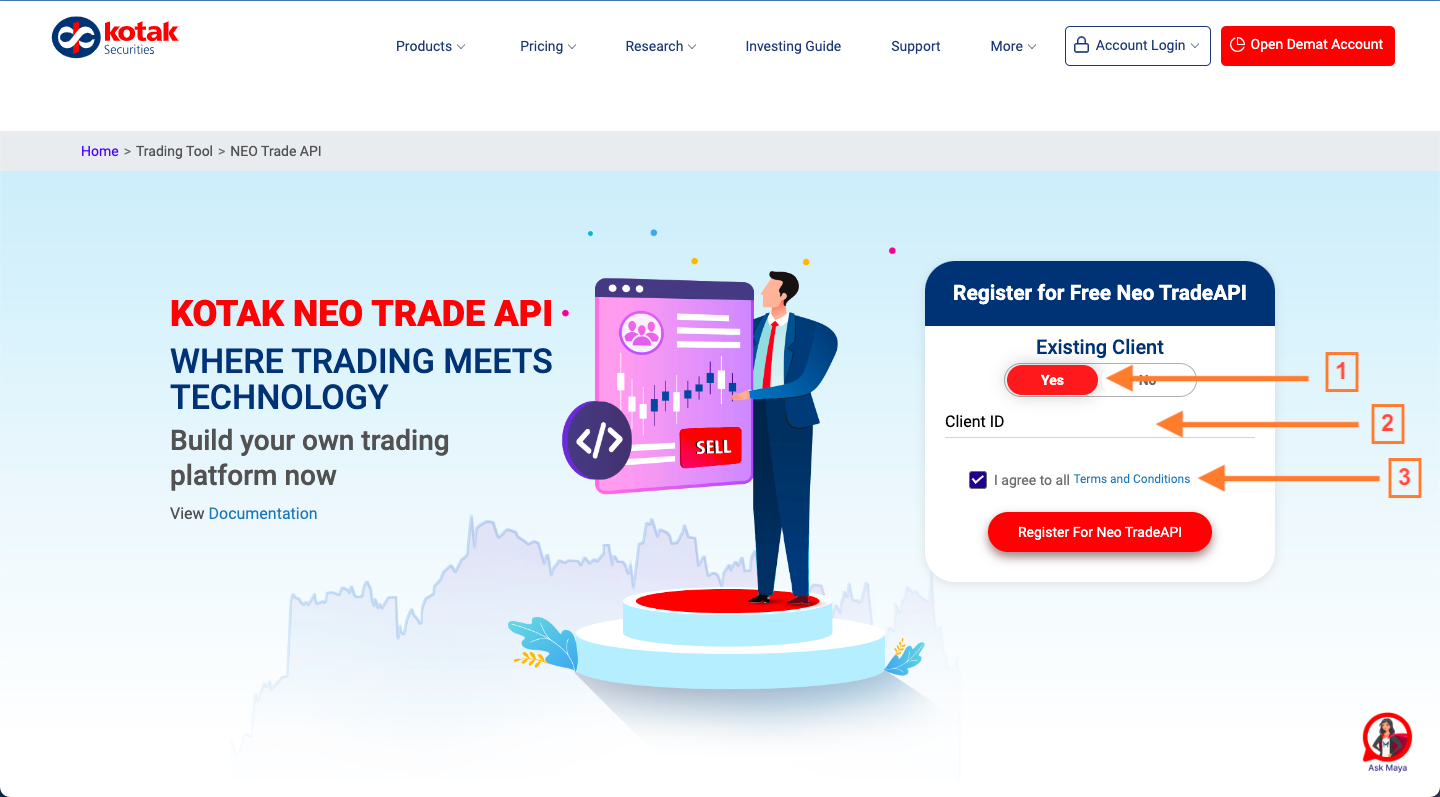 1. Select Existing Client: YES.
2. Enter your 5 digit Kotak Securities Client id.
3. Click the Terms & Conditions checkbox.
4. Click on the Register for Neo Trade API button.
STEP 2:
Fill out the form. Enter the 5 digit Kotak Securities Client id, and click Submit. Email id and Contact no. is optional.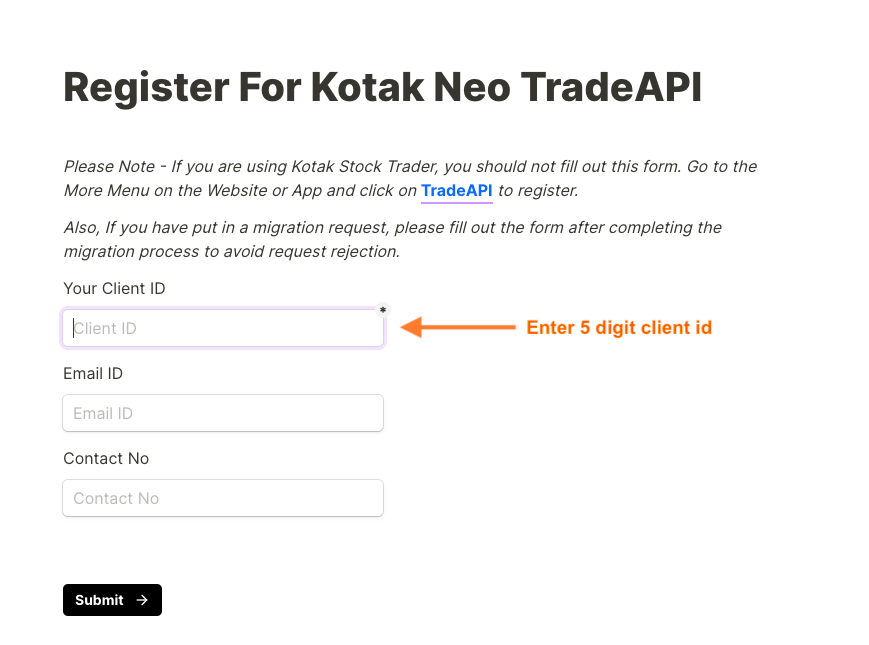 Once the form is submitted, you will receive an email from Kotak Securities with your API credentials ie. API username and API password.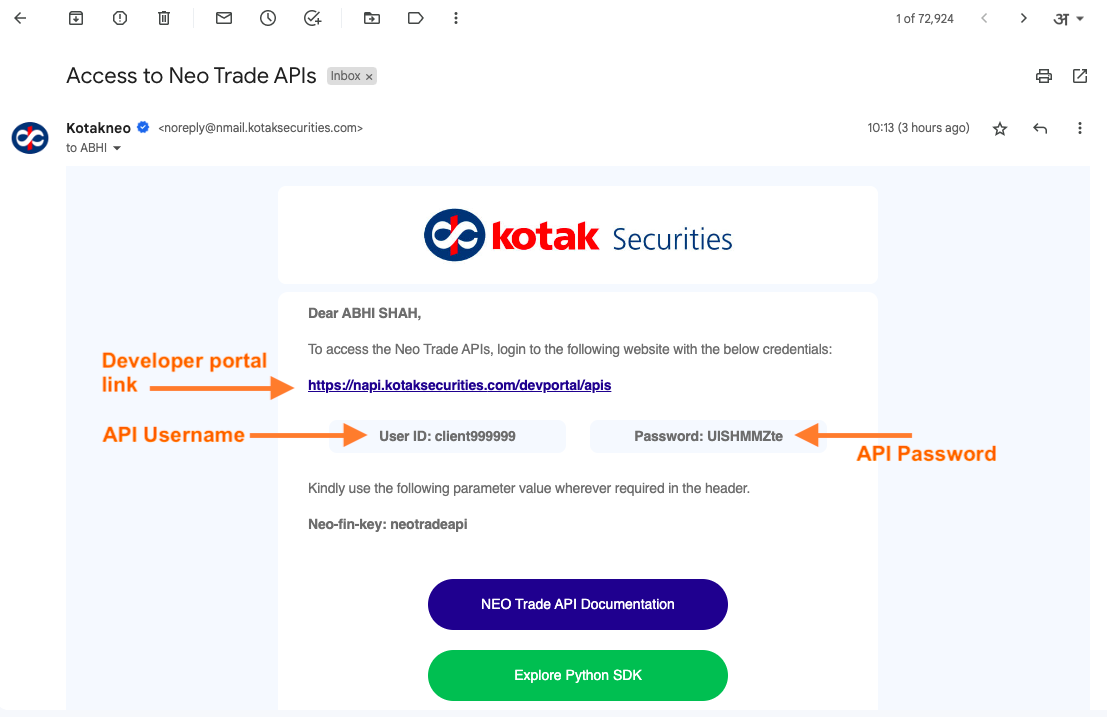 STEP 3:
1. Go to the developer portal: https://napi.kotaksecurities.com/devportal/apis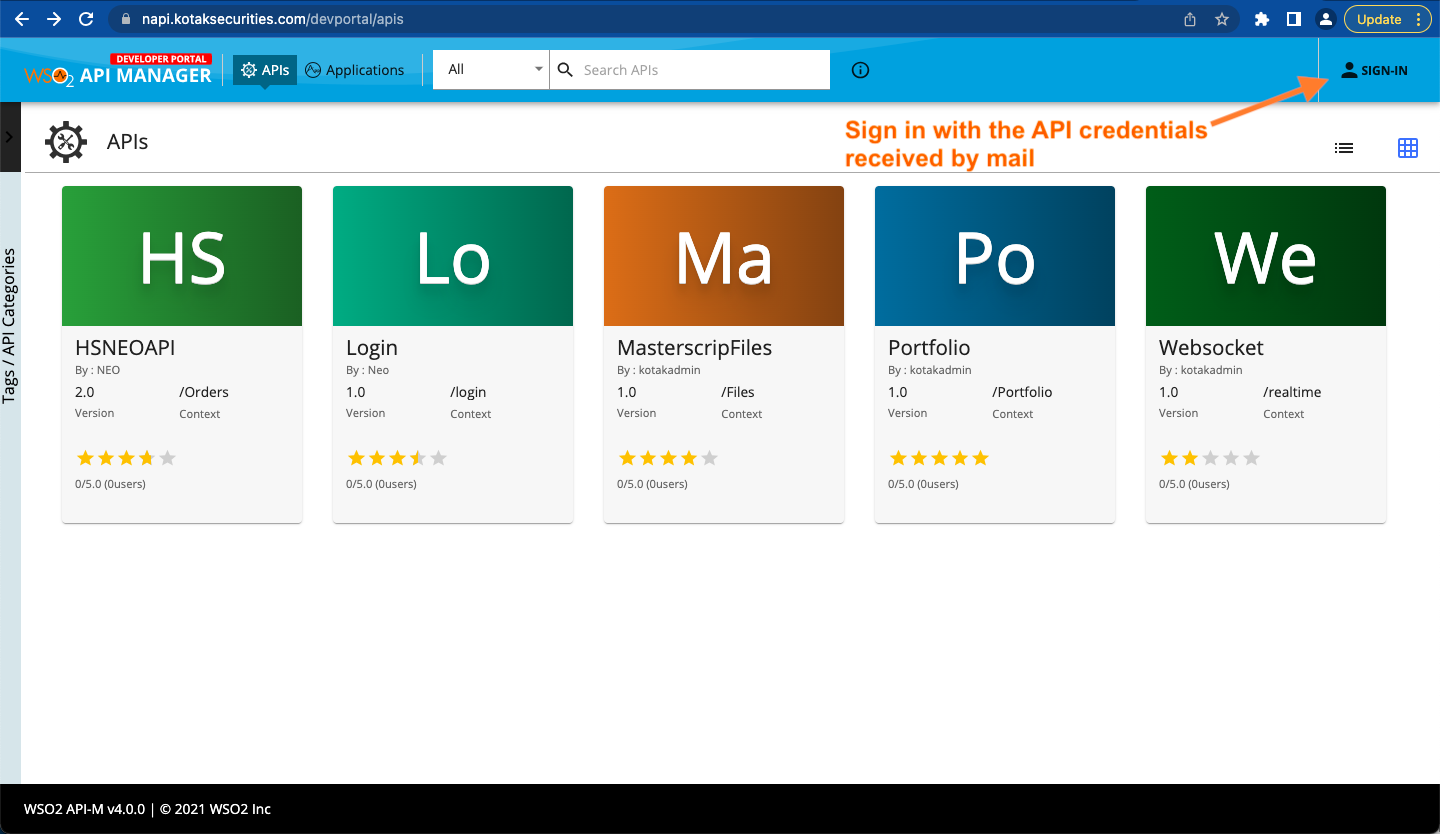 2. Login with your API credentials.
3. Once logged in to the developer portal, go to the APPLICATIONS tab, and click on the DEFAULT APPLICATION.

4. Click on the PRODUCTION KEYS tab from the side bar.
5. You will see the Consumer Key and Consumer Secret, copy these keys and paste it in the Add Kotak Securities client id section on the Broker Setup Page on Quantiply. At the same time, enter your 5 digit client id and PAN number on the Quantiply Broker Setup Page, and click SAVE.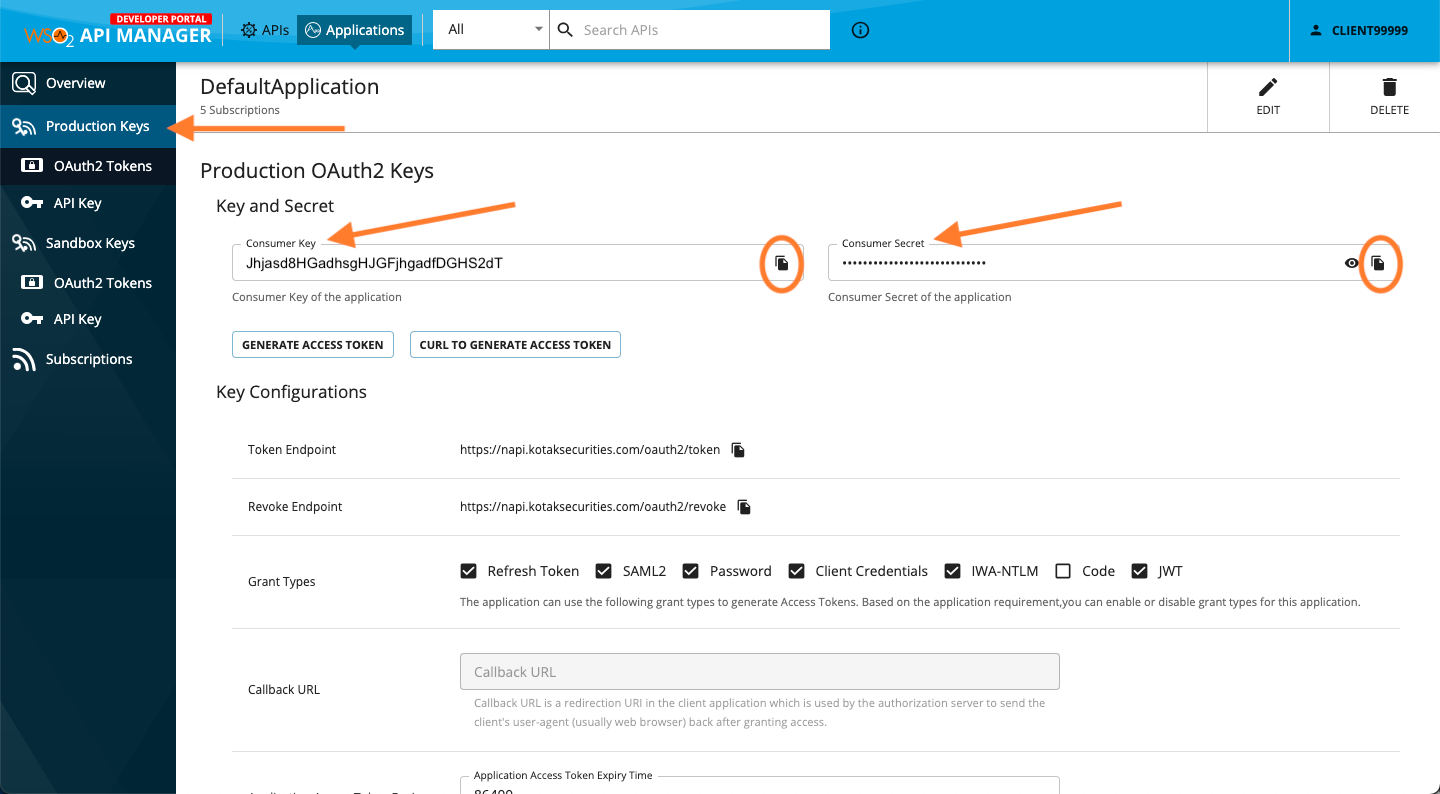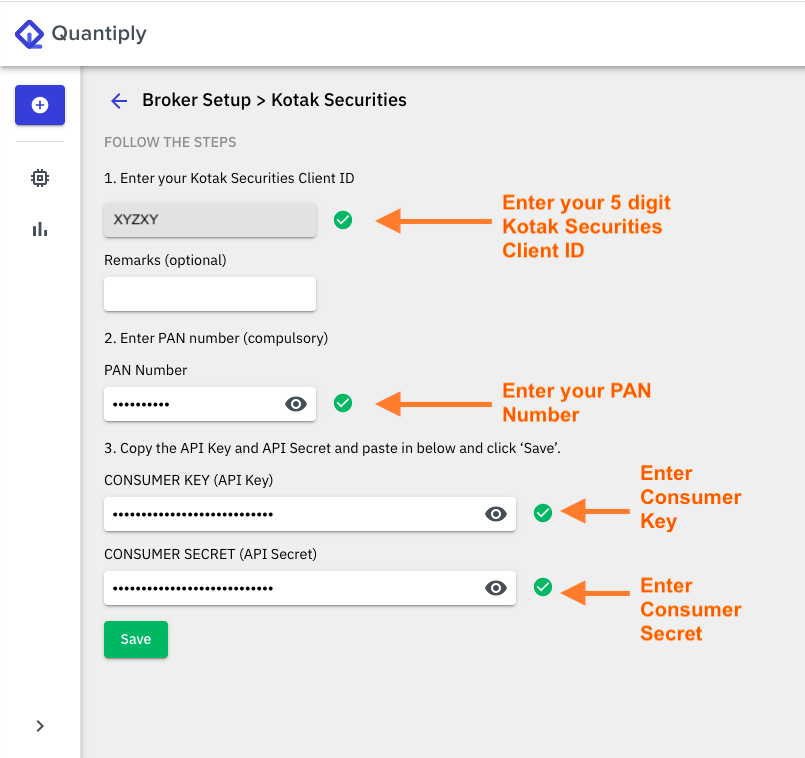 6. On the developer portal, on the PRODUCTION KEYS page, change all the default Expiry Time values to 86400, and click UPDATE.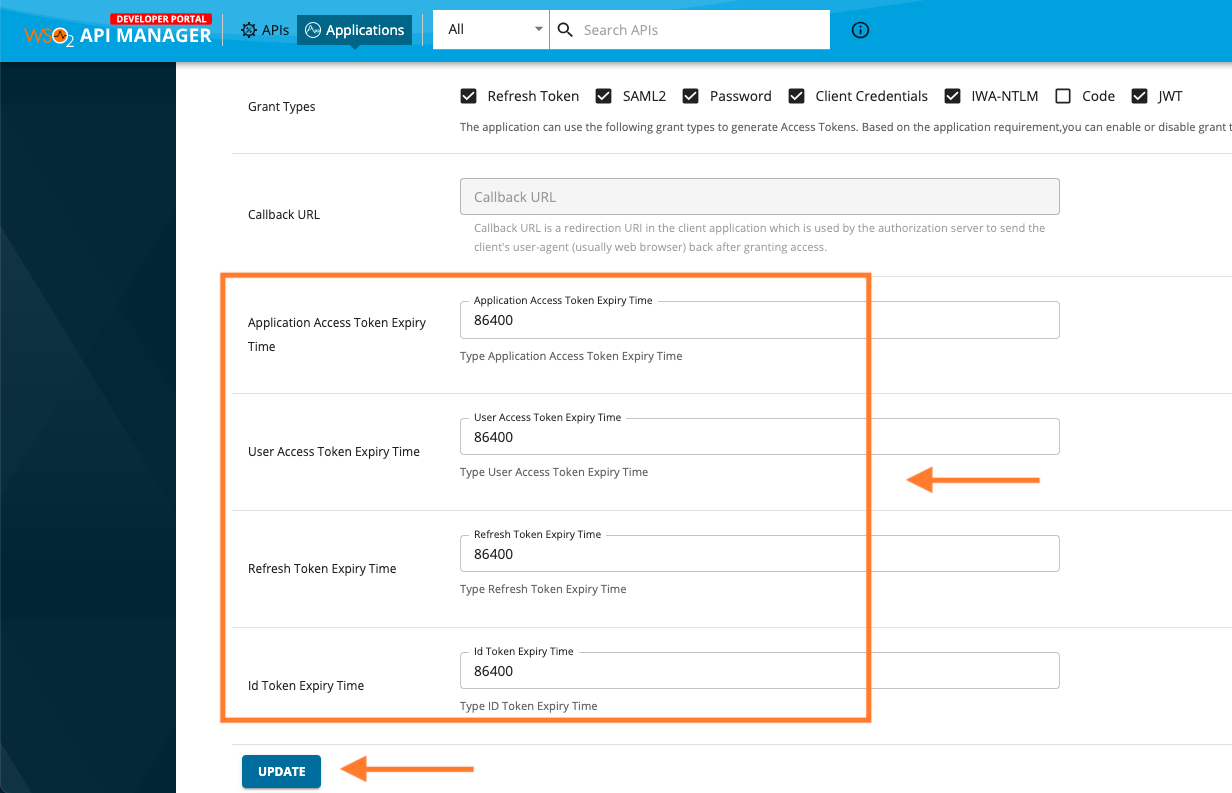 STEP 4:
Setup a 6 digit MPIN from the Account Details section on the  Kotak  Securities NEO trading Terminal. This MPIN is required while doing broker login (access token generation) on Quantiply.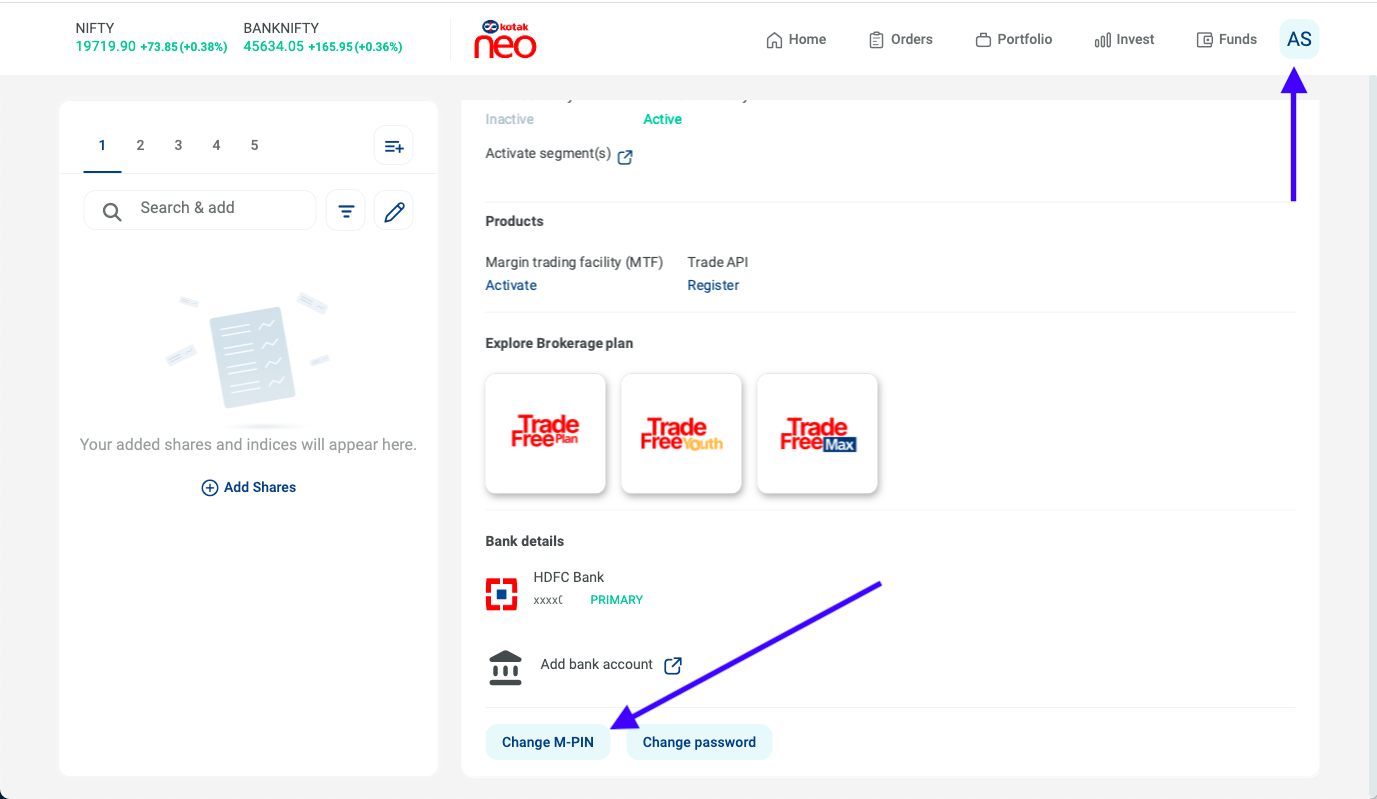 STEP 5:
Go to the Broker Login page on Quantiply, and click Login under your Kotak Securities client id.
Enter the Kotak Neo trading terminal password and MPIN and click Login. Once logged it you can start trading.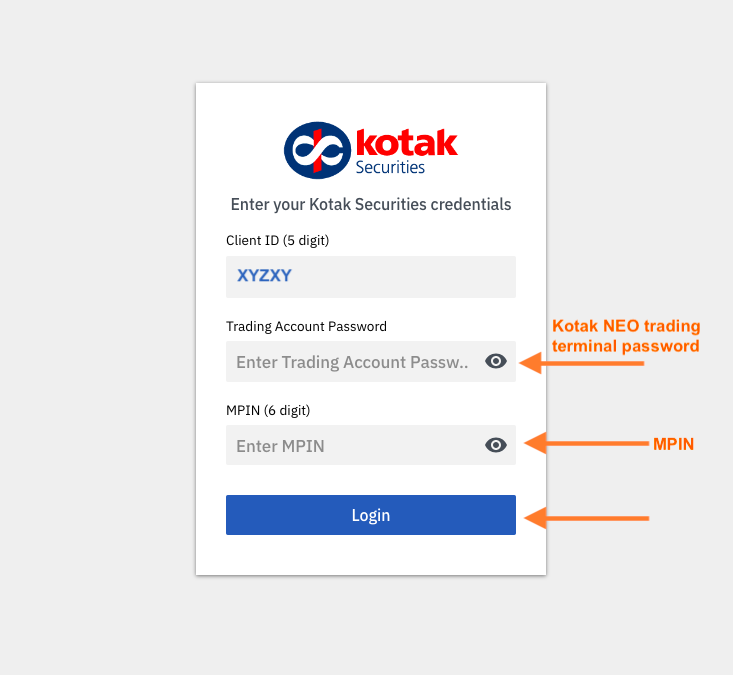 ---